About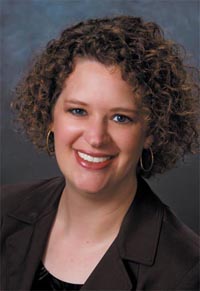 "Daily choices become long-term decisions. Are you being deliberate or living by default?"    –Debra Kunz
Sought out for her practical wisdom, Debra Kunz is often asked her thoughts on relationships and decision making. As a facilitator, author, coach and speaker, her great passion is expanding perspectives and inspiring Deliberate Growth™. She loves that light bulb moment when a person realizes something new about themselves or how to make their life better, and for two and a half decades Debra has been the requested level-headed guide for life, relationship and business complications. 
Throughout her business career that spans several industries, Debra has been drawing people onto the same page, heading them in the same direction, and facilitating teams to specific outcomes. Debra's consulting clients and audiences embrace her ability to get to the heart of the matter, helping them to identify obstacles and opportunities they can't see. She guides them to make effective decisions and build relationships to move the organization forward.
By applying her business savvy to her own relationships – engaging her business sense, common sense, and sixth sense – Debra developed a dating sense that allowed her to establish standards and direction for the choices she makes in her own love life. Her path to become an author emerged as friends encouraged her to share that practical wisdom to help other women learn about themselves, define what they want, and have the strength to make good, deliberate decisions.
Voted #1 Best Dating Book, Debra captures her insights in her award-winning transformational and self improvement book Love is Blind Only if You Are: A Woman's Clear-Headed Guide to Deliberate Dating, and is also the creator of www.DeliberateDating.com, named in the 10 Best Dating Blogs for building confidence and courage in the search for love.
Debra has shared her distinctive and successful approach to making deliberate choices with audiences ranging from a college commencement ceremony to radio interviews to a panel member for an ABC affiliate station call-in show to live interviews on Fox News Kansas City to speaking engagements including the American Business Women's Association, National Association of Women Business Owners, eWomen Network, and The Central Exchange, in addition to numerous private and business engagements. She was selected as the kick-off speaker for the Women's Empowerment Initiative for the city of Kansas City, Missouri, and had the privilege of judging the local competition for the national InnovateHER 2015 Innovating for Women Business Challenge initiative.
In addition, Debra has developed and facilitated programs about decision making, leadership, problem solving, change management, effective teams, life choices, meaningful questions, relationship dynamics and communication skills.
Debra holds a BBA in marketing from Iowa State University and a MBA from Baker University. She's continued her education in human motivation with a certification in building personal and team strengths through Strengthscope™, and as a graduate of the Investment in Excellence program through the Pacific Institute. Debra lives, works and dates in the Kansas City metropolitan area.  www.debrakunz.com
The author of this book does not dispense medical advice or prescribe the use of any technique as a form of treatment for physical, emotional, or medical problems without the advice of a physician, either directly or indirectly. The intent of the author is only to offer information of a general nature to help you in your quest for emotional and spiritual well-being. In the event you use any of the information in this book, website, emailed tips, social media, or blog for yourself, which is your constitutional right, the author and the publisher assume no responsibility for your actions.
---