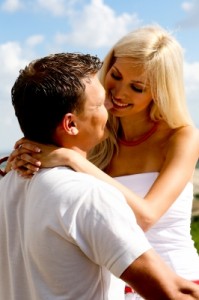 Movies inspire us to feel new love, long-lasting love, and the pain of losing love. For some inspiration in your quest for love, check out these top 50 love quotes from movies. They may motivate the 5 techniques to stay confident when dating.
 Top 50 Love Quotes From Movies
"So it's not gonna be easy. It's gonna be really hard. We're gonna have to work at this every day, but I want to do that because I want you. I want all of you, forever, you and me, every day."
– The Notebook
"It was a million tiny little things that, when you added them all up, they meant we were supposed to be together… and I knew it."
– Sleepless In Seattle
"I'm scared of walking out of this room and never feeling the rest of my whole life the way I feel when I'm with you."
– Dirty Dancing
"The greatest thing you'll ever learn is just to love and be loved in return."
– Moulin Rouge
"If you love someone… you say it, right then, out loud. Otherwise… the moment just passes you by."
–My Best Friend's Wedding
"I didn't come back to tell you that I can't live without you. I can live without you. I just don't want to."
– Rumor Has It
"You cannot leave everything to Fate. She's got a lot to do. Sometimes you must give her a hand."
– Ever After
"There is a place you can touch a woman that will drive her crazy. Her heart."
– Milk Money
"It is not our abilities that show what we truly are… it is our choices."
– Dumbledore, Harry Potter and the Chamber of Secrets
"Honestly, if you're not willing to sound stupid you don't deserve to be in love."
– A Lot Like Love
"I had this guy leave me a voicemail at work, so I called him at home, and then he emailed me to my BlackBerry, and so I texted to his cell, and now you just have to go around checking all these different portals just to get rejected by seven different technologies. It's Exhausting."
– He's Just Not That Into You
"And every time he does something that tells you he's no good, you ignore it. And every time he comes through and surprises you he wins you over and you lose that argument with yourself that he's not for you."
– The Holiday
"So how does it happen, great love? Nobody knows… but what I can tell you is that it happens in the blink of an eye. One moment you're enjoying your life, and the next you're wondering how you ever lived without them."
– Hitch
"Why me??"
"Because you saw me when I was invisible."
– The Princess Diaries
"I've come to learn that it's not where you are, it's who you're with."
– Aquamarine
"I'd rather fight with you than make love with anyone else."
– Wedding Date
"The truth is… well, the truth is, I have met the right person, and he's not in love with me, and until I stop loving him, no one else really has a chance."
– Four Weddings and a Funeral
"I love that you get cold when it's 71 degrees out. I love that it takes you an hour and a half to order a sandwich. I love that you get a little crinkle above your nose when you're looking at me like I'm nuts. I love that after I spend the day with you, I can still smell your perfume on my clothes. And I love that you are the last person I want to talk to before I go to sleep at night. And it's not because I'm lonely, and it's not because it's New Year's Eve. I came here tonight because when you realize you want to spend the rest of your life with somebody, you want the rest of your life to start as soon as possible."
– When Harry Met Sally
"I feel like I just found out my favorite love song was written about a sandwich."
– 27 Dresses
"We flirt with bad boys but marry good ones. Because they stay."
– X-Men
"I guarantee that we'll have tough times. I guarantee that sooner or later one, or both of us will want to get out. But I also guarantee that if I don't ask you to be mine, I'll regret it for the rest of my life, because I know in my heart you're the only one for me."
– Runaway Bride
"That's why they call it a CRUSH. If it was any easier they would call it something else."
– Sixteen Candles
"You give me a premature ventricular contractions… You make my heart skip a beat."
– No Strings Attached
"I believe in long, slow, deep, soft, wet kisses that last three days."
– Bull Durham
"A heart can be broken; but it keeps beating just the same."
– Fried Green Tomatoes
"I've kissed a guy… I've kissed guys. I just haven't felt that thing…. That thing… that moment when you kiss someone and everything around you becomes hazy, and the only thing in focus is you and this person. And you realize that that person is the only person you're supposed to kiss for the rest of your life. And for one moment you get this amazing gift. And you wanna laugh and you wanna cry, 'cause you feel so lucky that you've found it, and so scared that it'll go away all at the same time."
– Never Been Kissed
"You will never know love unless you surrender to it."
– Fools Rush In
"You don't wanna be in love, you wanna be in love in a movie."
– Sleepless In Seattle
"And we are going to last, and you want to know how I know? Because I still wake up every morning and the first thing I want to do, is see your face."
– P.S. I love You
"The first time I crashed and burned, and the second time, I don't know yet, but it's looking good so far."
– Top Gun
"You are the first person I want to see in the morning, and the last one I want to kiss at night."
– Definitely, Maybe
"Sometimes our hearts don't match our mouths."
– Made of Honor
"True love lasts a lifetime."
– Love Actually
"I've been running around for the last year trying to find some clarity, and all of a sudden I am so clear, and it's ridiculous. I want to be with you."
– America's Sweethearts
"Happiness is the consequence of personal effort. You fight for it, strive for it, insist upon it, and sometimes even travel around the world looking for it. You have to participate relentlessly in the manifestations of your own blessings. And once you have achieved a state of happiness, you must never become lax about maintaining it. You must make a mighty effort to keep swimming upward into that happiness forever, to stay afloat on top of it."
– Eat, Pray, Love
"Little idiosyncrasies that only I knew about. Those made her my wife. And she had the goods on me too. Little things I do out of habit. People call these things imperfections Will. It's just who we are. And we get to choose who we're going to let into out weird little worlds. You're not perfect. And let me save you the suspense, this girl you met isn't either. The question is, whether or not you're perfect for each other. You can know everything in the world, but the only way you're findin' that one out is by giving it a shot."
– Good Will Hunting
"The man is the head of the house but the woman is the neck, and she can turn the head where ever she wants it."
– My Big Fat Greek Weeding
"My heart is, and always will be, yours."
– Sense and Sensibility
"Whenever I get gloomy with the state of the world, I think about the arrivals gate at Heathrow Airport. General opinion's starting to make out that we live in a world of hatred and greed, but I don't see that. It seems to me that love is everywhere. Often, it's not particularly dignified or newsworthy, but it's always there – fathers and sons, mothers and daughters, husbands and wives, boyfriends, girlfriends, old friends. When the planes hit the Twin Towers, as far as I know, none of the phone calls from the people on board were messages of hate or revenge – they were all messages of love. If you look for it, I've got a sneaking suspicion… love actually is all around."
– Love Actually
To be inspired by all the Top 50 Love Quotes from Movies, click here.
Date Deliberately,
Debra
---